hello everyone.. its just Leanne.. visiting to share a couple of Lil Red Rocket layouts...
first up i have a sunny beachy one...
"Lil Miss Beach Ivy"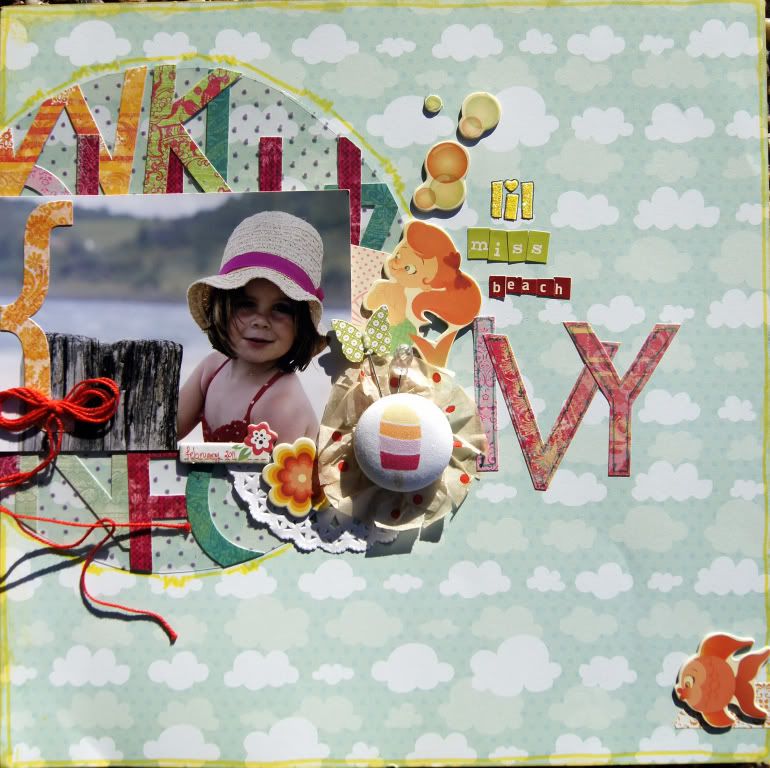 closie of the button.. i mean seriously what says summer and beach more than a great big yummy iceblock.... oh and see the red string..its what my parcel of LRR was tied up with..woohoo.
and then a boy one..
"you and Me"
i used the lil vintage boy button in the middle of a chippy flower.. so versitile these buttons are..
woohooo. thanks for visiting... lots of sugar to everyone....